Q1: Sony Vegas Pro 12 reject AVI files
"I have an AVI file that I really want to import into Sony Vegas Pro 12, but it keeps rejecting it. I just think it's strange that Sony Vegas won't open it because when you go to import a file it has avi files listed as one of the supported formats."
Q2: Can't open AVI in Sony Vegas
"(I'm new to Sony Vegas just saying) When i drag my avi file (which came from the ingame recorder) it comes up with a message of *none of the files dropped on vegas pro could be opened*."
Q3: AVIs come with sound only in Vegas
"I have Sony Vegas Movie Studio Platinum 9.0 and I just downloaded 3 episodes of a show (which my friend also downloaded and put into sony vegas, worked fine for her) and when I try to put them in Sony Vegas, only the sound shows up, there's no video track or picture at all. I can play it in VLC Player but not in Windows Media Player (it only plays sound there). I have other .avi files that Sony Vegas plays fine, but those other ones didn't originally come with sound so I don't know if that makes a difference or what…."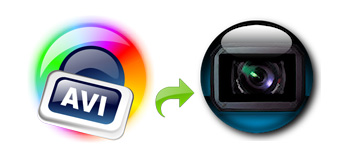 As the users complained above, AVI is listed as one of the supported formats by Sony Vegas Pro, why Vegas can't import and open AVI files correctly? Even some AVIs can be accepted, but no video or audio comes with. If you are also in the trouble, seek for the solution below. We will give you some hints.
Well, the problem is mainly due to that Windows didn't come with the codecs that were used for those particular .AVI files(AVI is just a wrapper for a large variety of codecs.)… That's why Sony Vegas Pro won't open it. So, you can try to download the codec packs to solve the issue. While, sometimes there are viruses masquerading as codec packs floating around (especially on P2P networks), other times the codec packs are buggy, other times they're fine. And here we recommend you a better solution- transcoding AVI to Sony Vegas Pro more friendly video format like MPG.
Download the AVI to Sony Vegas Converter: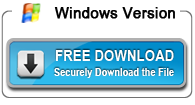 HD Video Converter is just the right software to convert AVI to MPEG-2/WMV for easy importing various AVI files to all versions of Sony Vegas. This powerful video converter also can convert other videos including MP4, MKV, MOV, MXF, MTS, etc to Vegas Pro, Pinnacle Studio, Windows Movie Maker, Avid Media Composer, Adobe Premiere Pro and more NLE supported format on Windows.
How to Convert AVI files for Editing in Sony Vegas Pro
Step 1. Add AVI files
Run the best AVI to Sony Vegas Converter, and click the "Add" button to load .avi videos. If you want to merge multiple clips just need to check the "Merge into one" box.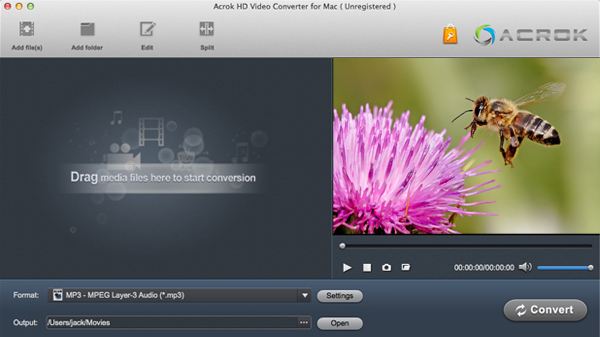 Step 2. Set Sony Vegas supported format
Click "Format" bar to determine output format. Follow "Adobe Premiere/Sony Vegas" and select "MPEG-2(*.mpg)" as the output format. Besides, you can also choose WMV (VC-1) (*.wmv) if you want to get a relatively smaller output file.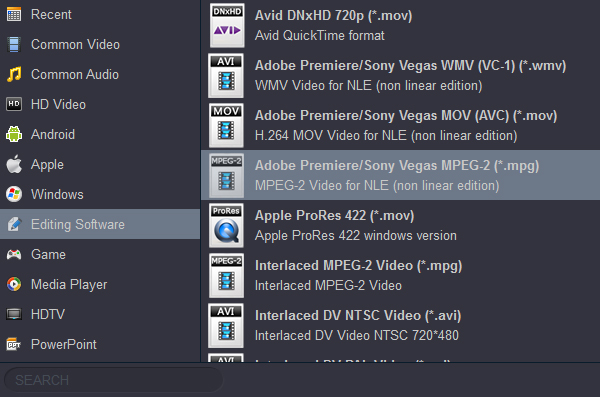 Step 3. Video/Audio quality settings
Adjust video and audio parameters, including the Bitrate of Video and Audio, the Codec of Video and Audio, Video Size, Sample Rate, Frame Rate, Audio Channels, etc., in the Profile Settings.
Step 4. Convert AVI to Sony Vegas Pro format
Click "Convert" button to finish the AVI to MPG for Vegas format conversion.
Once the conversion completes, you can click "Open" button to get the output files effortlessly. Now you have got it right, just to import and edit kinds of AVI files within Sony Vegas Pro 8/9/10/11/12 at ease.