The new Surface 2 is available configured with either 32GB or 64GB of solid-state memory.  You can transfer more favorite movies to Surface 2 for playing. Microsoft has ramped up the resolution on the Surface 2 from the previous model's ho-hum 1,366-by-768 display to a much nicer 1,920-by-1,080 resolution.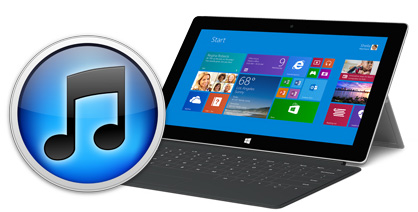 This guide will teach you how to download and play iTunes 1080P movies on Surface 2.
Nowadays, the definition of the videos has become higher and higher. And at the same time, the display technology has been greatly improved to smoothly display those videos with high definition. As a result, more and more video playing devices such as the Surface 2, and Kindle Fire HDX are developed to support 1080p and 720p HD videos playback.
iTunes is one of those great video resource centers which provide numbers of movies and TV shows for downloading and enjoying. Now, Apple provides 1080p iTunes video contents which will definitely greatly improve your video enjoying experience with those 1080p full HD videos. But how to download the 1080p videos from iTunes? The default settings of your iTunes only allows you download videos with up to 720p quality. Below is a simple way to change the settings to allow 1080p video downloading on iTunes:
How to download 1080P movies from iTunes to Surface 2?
1. Running iTunes (10.6 or higher Version).
2. Then open Preferences. On a Mac, this is in the iTunes menu. On a PC, it's under Edit.
Mac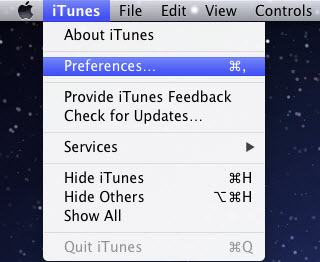 Windows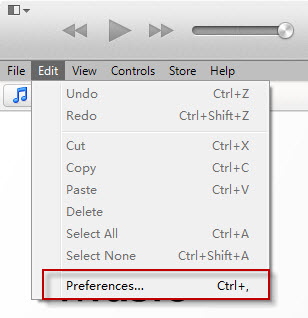 3. In the Preferences window, click on Store.
4. Look for the option for When downloading High Definition video, prefer: and click the drop-down. Select 1080p.
Mac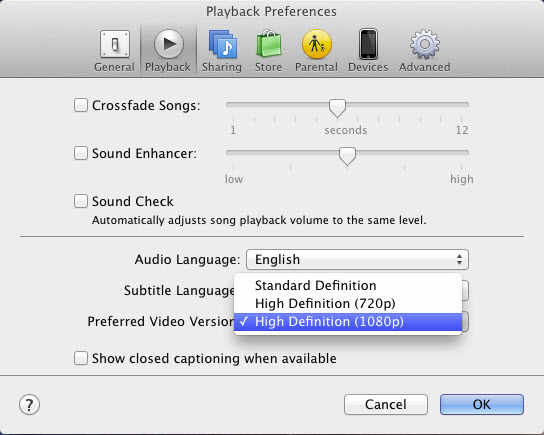 Windows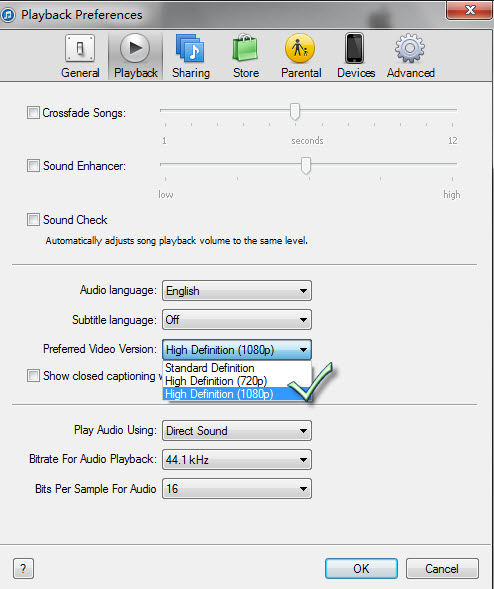 5. Click OK.
After settings done, close the Preferences window and relaunch the iTunes. After that, you can freely download the iTunes videos with 1080p full HD quality.
It's a pity, you can't watch the downloaded iTunes 1080P movies on Surface 2. Enjoying 1080p Full HD movies and TV shows is obviously a kind of visual feast. But you are only allowed to play the iTunes videos on Apple devices like iPhone 5S/5C, iPhone 4, Apple TV 3 and etc.. For other video playing devices like Surface 2, Surface Pro 2, Kindle Fire HDX, Nexus 10 etc, it is impossible to directly copy and transfer iTunes M4V videos to them for playback due to the DRM protection. For playing iTunes 1080P movies on Surface and other tablets, we have to remove the DRM protection from iTunes video files.
iTunes to Surface 2 Converter is your best choice. If you want to get the detail, please read the guide: How to play iTunes movies on Surface 2?