Red digital cinema camera products: EPIC DRAGON, EPIC MYSTERIUM-X, SCARLET, RED ONE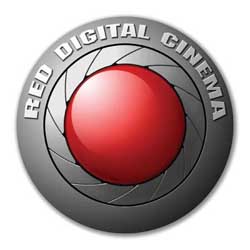 With RED DRAGON 6K sensor, you can capture over 9x more resolution than HD. Unrivaled detail and impressive native exposure eclipse 35mm film in both latitude and image density. Industry leading specs distinguish the EPIC DRAGON as a model for image innovation, helming the evolution of digital cinema technology.
EPIC MYSTERIUM -X features a 5K sensor capable of capturing 1 to 120 frames per second at full resolution. From fashion speeds to 3D IMAX features, EPIC has crossbred elite photography with unrivaled cinema capability–all in a camera the size of a DSLR.
SCARLET-X functions as a flexible device, utilizing HDRx and interchangeable lens mounts to provide you with options in a world that's always changing. Capture every perfect moments with 5K burst modes that snap up to 12 frames per second and 4K reaching up to 30 frames per second.
The RED ONE redefined digital cinema upon its arrival, democratizing 4K capture and challenging the status quo. Utilizing an S35mm image plane, the RED ONE displays a natural depth of field from 2K to 4.5K resolutions.
Both the four cameras support to output MXF format, which is a container or wrapper format encoded with any of a variety of codecs, together with a metadata wrapper which describes the material contained within the MXF file.
Since most non-linear video editing programs do not work with the MXF file format, therefore, to have a high performance and high efficiency post-production work with your MXF video footage, you will need a conversion.
Red MXF Converter is published for Red Digital Cinema Camera users to perfectly convert EPIC DRAGON, EPIC MYSTERIUM-X, SCARLET, RED ONE recorded MXF format video footage to your desirable video editing codecs like Apple Prores Codec, Apple Intermediate Codec, Avid DNxHD, QuickTime Codec, etc to transfer/import/edit R ed Digital Cinema Camera MXF video with Avid Media Composer, Adobe After Effects, Adobe Premiere Pro, Sony Vegas, Final Cut Pro or Final Cut Pro X, etc.